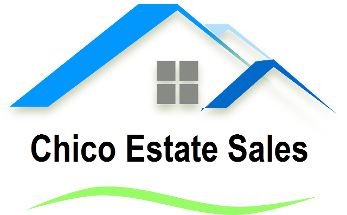 We recently hired Robert to manage our mother`s estate liquidation in Paradise Ca, she moved into assisted living and only needed a few things. We we overwhelmed with the amount of stuff mom collected over the years. We needed to get the house ready to be sold. We didn't know where to start. We contacted Robert with NorCal Estate Service. Robert met with us explained his process. We were amazed with the level of expertise Robert has in his vast field of services. We didn't know such a service existed. We have told all of our friends & relatives what a great job you do. Good luck in your future. You have a great Service.
James Morgan, Paradise Ca.
Robert,
We wanted to thank you for all your great assistance in our recent move. It was a huge undertaking for us to downsize from our large house of 20 years and our accumulation of "stuff" from 50+ years of marriage. Your help made it a much more manageable task! You went above and beyond the call of duty in helping us get the house ready for sale, helping us move to our new home and then maximizing the value of the items sold in the estate sale. We can't thank you enough for putting up with our slowness in getting out of your way so you could prepare for the estate sale. Your help and professionalism is unsurpassed and we would not hesitate to recommend your services.
Thank you,

Frank & Pat Spitzer

Robert & Angie,
This was my first time going to one of your sales. I was impressed with the friendliness of you and your staff. I didn't feel hounded or pressured and you were right there to help out. I have been to other estate sale events and have felt intimidated and financially "gouged" by those people. Thank you again. I hope to see you at other sales.

Jean M.

Hi Robert,
I just completed my final walk-through of Trinity Street (H. P. Trust) and I wanted to let you know what a great job you did on preparing the house for sale. It is in better condition than I could have imagined. Your service throughout the estate sale was excellent and I will be sure to refer any future estate sales to you.

Thanks again,

J Davis, RE/MAX Five Star

To whom it may concern
Robert did our estate sale. We interviewed five estate sale companies before we made a decision on who to use. Our estate was somewhat unique. An automobile museum with many old cars, Horse tack, antiques, hundreds of old whiskey bottles and other stuff. Our concern was how to get the best value and also get everything sold.

Robert had the organizational and management skills required to get the job done. He used the internet, special contacts, advertising and a well operated estate sale to accomplish his goals.

Roberts concern for our feelings, his honesty, and general attitude about the project made us thankful that we chose his company.

L. Collins

Hi Robert!
I received the check and key & inventory list. Thanks very much for taking such good care of us. Please feel free to use the following on your testimonial page. It's all true!

"Please let me add my voice to all those who have only positive things to say about Robert and company. Our estate sale went off without a hitch and the house looks fantastic! Robert is a true professional in every sense of the word. Every detail was covered as contracted and in the end, he was able to save us some money with regard to clean-up. I would recommend NorCal Estate to anyone! Fantastic job!!"
Thanks again, Robert. It was a pleasure doing business with you.

Best,

Ruth C
NorCal Estate Sales
takes great pride in the
relationship we build with our clients.
Boned & Insured
Hi Robert,
We want to thank you in writing,
Nor Cal Estate services recently helped our parents with their move from a large home to a smaller one. This estate was located in Chico Ca. Robert helped with all aspects of their move, from helping them prepare the house for sale to helping them locate a new home, move and sell the items they no longer needed in their new home.

Because we don't live locally, we were only able to help for a few days but Robert filled in for us very admirably and in many ways better than we could have done ourselves. His expertise in organizing and conducting the estate sale resulted maximized the value of their unneeded property. He made the necessary arrangements for the move so that we could jump right in when we arrived. He treated our parents and their belongings with great respect and care. He is very professional. We would certainly recommend his services to anyone in a similar situation.
Thanks again for everything - hope all is well with you.
Lee and Jacki Breisaucher (Los Angeles, Ca.)
Re: Liquidation of the Estate of Emily M. Thompson
Dear Robert:
I just had to write to tell you how much I appreciate your hard work on my Aunt Emily's estate liquidation and what a wonderful job you did. As you will recall from our initial conversation, I was grieving her sudden loss and was completely overwhelmed at the prospect of needing to liquidate everything quickly in order to vacate her rental property.
From the moment we first met at the property you completely set my mind at ease. I was impressed by the amount of time and care you took sorting and cataloging Emily's possessions and your diligence in researching the value of those possessions with all of your resources. I fully believe that you made every attempt to obtain the best value for each and every item. Words cannot express how much your kindness and respect meant to my mother and me throughout the whole process. And to top it off, the house was spotless when you were done and there was nothing left for me to do but turn over the keys.
Thank you again for everything you did. You can be certain that if I learn of anyone needing the services of an estate liquidator, you will be my ONLY recommendation.
Wishing you and your family a very happy holiday season.
Cindy J. Newman
Hi Robert,
I would like to thank you once again for handling my aunt's estate sale in Shasta Lake. In spite of heavy rain, high winds and hail you pulled it off, cleaned out the house completely.

On Monday after the sale I was at the house when the buyer's RE agent showed up. She walked through uttering words like "amazing", "this is nice","fantastic" and "this may be the cleanest house I've ever turned over to a client".

For prospective clients I cannot recommend this service highly enough. Preparations started three weeks ahead of time. Some large items were presold to get top dollar and make room in the house for a better sale presentation. Robert is sensitive to family feelings and sets aside items that might be of sentimental value. When rain was forecast they put down plastic to protect the carpet from muddy feet. When he says the house will be completely cleaned out and "broom clean" he means it.

Thanks again Robert,

T Becker

Robert,
We just wanted to say thank you for a job well done. You have a fantastic crew, friendly & professional. You have a great service for families. We had not idea what to do until our friend told about NorCal Estate Services. it would have taken us month to do what you & your crew did in 2 week. I was pleasantly surprised with the amount of the check.
Thank you very much for all your hard work.
Janice & Mike
Robert & Staff ,
We want to thank you for all your hard work. My sister and I could hardly believe everything sold & the house was clean out and vacuumed by the time we arrived to meet the Realtor. She was so impressed she took all the cards you left on the counter. You guys did a great job Robert. You can use us anytime for a reference.

Carol E Chico, Ca.