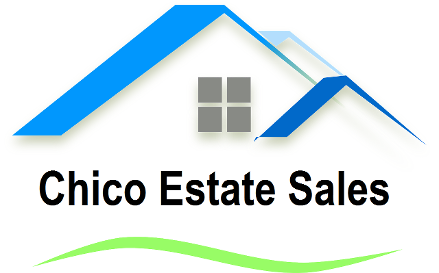 NorCal Estate Liquidation Sales
Chico Estate Sales
Paradise Estate Sales
Oroville Estate Sales

Call Robert 530-366-1659
Bonded & Insured
Do you need to sell an Estate?
NorCal Estate Sales Service conducts Estate Sales & Liquidation Service tailored to our clients needs in Chico, Paradise Ca areas.
There are no up front fees. We pay all expenses and are reimbursed from the proceeds of the sale. We take a percentage of sale proceeds.

We are professional & sensitive to all situations. No matter the size of the estate, our goal is to maximize the value of a personal property while minimizing the efforts of the family, executor, or conservator.

NorCal Estate Sales use up to date approach to estate liquidation leaves the property broom clean in a timely manner after generating maximum revenue for all parties involved.

We have built our reputation on hard work, efficiency, honesty, integrity, flexibility, and we are known throughout Northern California.
Please Note : Personal property can be moved to a different location.



Our service on behalf of the estate begins with a tour of the property. We will tour the estate with members of the family, the Executor, Conservator, or a designated Trusted Witness. We will secure the residence if necessary.


We take a comprehensive inventory of all items in the residence, make an evaluation of the contents and submit a plan of action to the appropriate party.



Liquidation & Sales: There are many ways to liquidate personal property, each estate is different, we will tailor a plan to our clients needs and desires. We have an extensive network of buyers throughout our service area. We utilize all of our resources when we are liquidation an estate.

Estate sales are open to the public, we clean the residence and items in preparation for a 1-3 day onsite estate sale. Preparation time depend on the estate size and condition. After professionally staging the for-sale items in attractive displays and making sure each item is priced appropriately, we will then advertise the estate sale through Local classified ads, the internet, our own personal list of contacts & our Website.


We leave the estate broom clean.


Upon the conclusion of our services, we will present the appropriate party with an itemized copy of all transactions performed, including original receipts, a complete record is available for legal purposes.

Vehicles: We sell including automobiles, boats, watercraft, trailers.

Contact us:

530-366-1659